About Tasmania 360...
Tasmania 360 is an insider's guide to Tasmania featuring:
the interesting places
the beautiful nature (wildlife, plants, geology, etc.)
the inspiring people who live here
The main goals with this site are to :
inspire people to come to Tasmania
help discover hidden gems in Tassie
educate about all things Tasmanian
Who is behind Tasmania 360 ?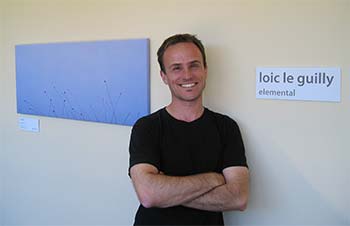 during my exhibition at the Wilderness Gallery in 2005
My name is Loic Le Guilly and I am a Frenchman who has been living in Tasmania for over 10 years. I am a professional photographer and web designer. I want to share the beauty of the island I fell in love with in 1996.
I hope you enjoy the site and that you will be inspired by what you see.
Don't hesitate to contact me if you:
want to suggest content
have noticed an error in the website
just want to say hello
have a good idea you want to run by me
Hopefully in time this site will be a good resource that will provide ideas about what to see and what to do in Tasmania.